Horizons Unbound

Gaming Has Come
to


STARGAZE
Blockchain Gaming is Here
What is Horizons Unbound?
Horizons Unbound is an NFT based browser game utilizing blockchain technology to power the engine, give players ownership, and build extremely unique content. Whether you enjoy the intensity of a first-person shooter or the relaxation of a text-based adventure, there is a feature for you.
The games are currently under development but are making progress daily. Most of the games can be played right now in a limited state.
Feature Unlocked!
Access Exclusive Features
Gain Access to the game and viewer from your dashboard when you own a planet. More planets = more benefits.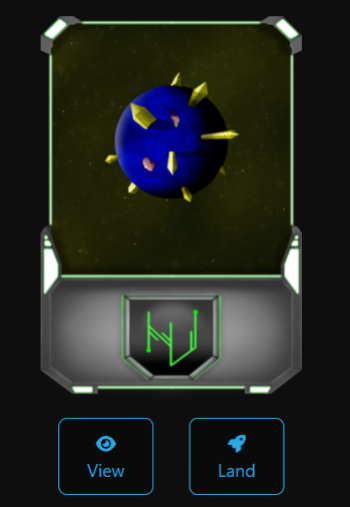 Relax in the Cosmos
Click View to See Your Planet in 3D
View your planet completely converted to 3D in an interactive viewer. Rotate, scroll, and enjoy a peaceful world.
Get Ready to Go!
Click Land to View Your Planet's Surface
Land on your planet, build defenses, attack invaders, and gain rewards.
Get Ready to Defend
Activate Defend Mode and Save Your World
In view mode you can active your planet's defensive capabilities and defend against countless enemies bent on your destruction.
See more details on the game and plan at the About HU and Roadmap pages.
It's Different Now
Let's Change Gaming Forever
Gaming on the blockchain adds something new... Ownership. When you play other games, you don't own your gear, you don't own your buildings, and you don't own your pets. If the game server shuts down, if there is a glitch in the database, if the server gets hacked, you lose your assets.
With Blockchain technology, you own your gear. If HU goes down, you still have your items. If the server is hacked, you can rest assured your hard-earned gear is with YOU, not lost in the cosmos.
Reusability will also be important. Your NFTs are not just for the main Horizons Unbound game, but will be usable in ALL games we create. Let's build something new together.
© Copyright 2023 - Horizons Unbound, All rights reserved.